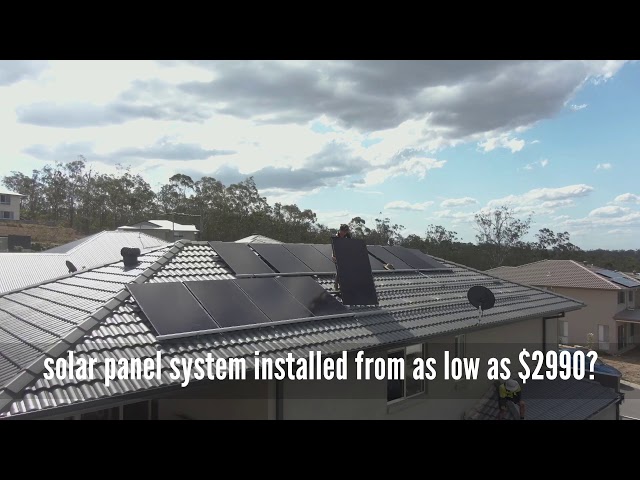 Google Reviews
Had a 10kw system installed almost 9 months ago and have had no issues so far. Gave me a good deal on the price and the communication was excellent from start to finish. Installers turn up nice and early and worked non stop until the job was done, which was by early afternoon. Top quality installation - very clean and tidy. They also cleaned up after themselves and gave me a good run down of how everything worked. Would definitely recommend them 👍🏽
Ritesh Patel
We were recommended to DJ Solar after having a bad experience with another solar company. This company was so professional. They were punctual in answering all of our questions and quick to give us an accurate and detailed quote of everything we asked for. They went to so much time to explain everything to us in detail. They steered us into organising our deposit and payments quickly and booked us in straight away. On the day they installed our solar they were so professional, tidied up after themselves, made hardly any disturbance and were respectful of our new painted roof and house. They also placed our solar panels so they are not an eyesore but more of an asset to our home. They know there stuff when it comes to solar and we were so fortunate and happy to find them. Get quotes before committing, beware of other over zealous sales people who want to rip you off and look for the real guys who care like DJ Solar. These guys are the real deal for solar installation!!!! Thanks so much to you all. We couldn't be happier.
Natalie Wyatt
Overall really pleased with the job these guys did. Power bill is down to $20 bucks a month instead of $300 a month. Only issue was an extra cost due to my roof type, still 5 stars. Would recommend to family and friends.
Rob Grubb
Communication was fast and easy. They gave me a very good deal for the solar. With regards to the payment they will recommend you to a lender. I would recommend them to my friends.
Mari Abigail Quino
We had chosen DJ solar after shopping around. Very professional and neat. Its been more than a year now. No issue at all. Very happy about the service. Thank you.
Lin Wu
10kw installation with 28 panels. Amazing price and excellent communication. Installers turn up bright and early and worked non stop all day. Made the panels fit without having to remove existing satellite dish or antenna. Top quality installation and they cleaned up after themselves also. Highly recommended
Rob Brewer
My Father and friends have all used DJ Solar for their residences and commercial properties, so when I needed solar for my residence I reached out. I was very happy with the service and especially the price. The quality of work was fantastic and the installers were very communicative throughout the process. Can't wait to see the electricity bill!
Kyrin Johnson
These guys were actually great. Fantastic price, cleaned up really well. A small hiccup with initial installation but dj had someone there within 1 business day to rectify the issue. Couldn't ask for more. So happy and great production from The solar system now.
Grant Southen
Why Us
CEC Accredited Designer & Installer
Accredited by the Clean Energy Council to Design and Install Solar Energy Solutions.
Brisbane Based Local Company
You can be proud of supporting a local business when you buy from us.
World Class Quality Products
Reliability and peace of mind for you after the installation.
Zero Workmanship Issues
Well-trained technical staff will ensure a job well done!
Customer Focused
Your needs & satisfaction matter above all!
Value for Money
Pricing structure developed to give you the best return on investment.
Convenient Payment Options